Entries referred to § 5 TMG:
Viktoria Rebensburg
Postfach 124
83704 Bad Wiessee
E-Mail: info@viktoria-rebensburg.com
Sales tax-ID: 252259076
tax number: 147 / 154 / 60808
A special thanks to the photographers:
We expressly point out that use of the photos is only allowed with permission of the photographer.
Pictureagency:
imago sportfotodienst Gmbh
Berliner Str.16
13127 Berlin
Tel.: +49 30 47 48 07 47
Mail: imago@imago-sportfoto.de
Responsible for the content according to § 55 Abs. 2 RStV:
Viktoria Rebensburg
Webdesign und Realisation: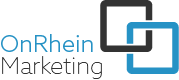 OnRhein Marketing GmbH | www.onrhein-marketing.de
Sources for the images and graphics used:
Source: 123rf.de
Source: http://www.e-recht24.de
Disclaimer
Liability for content
As a service provider we are responsible according to § 7 Abs.1 TMG for own contents on these pages under the general laws. According to §§ 8 to 10 TMG we are not obligated as a service provider to monitor transmitted or stored foreign information or to investigate circumstances that indicate illegal activity. Obligations to remove or block the use of information under the general laws remain unaffected. However, a relevant liability is only possible from the date of knowledge of a specific infringement. Upon notification of such violations, we will immediately remove this content.
Liability for links
Our site contains links to external websites, over which we have no influence. Therefore we can not accept any liability for this external content. The respective provider or operator of such sites is always responsible for the contents of any Linked Site. The linked sites were checked at the time of linking for possible legal violations. Illegal contents were at the time of linking. A permanent control of the linked pages is unreasonable without concrete evidence of a violation. Upon notification of violations, we will remove such links immediately.
copyright
The contents and works on these pages created by the site operators are subject to German copyright law. The reproduction, adaptation, distribution and any kind of exploitation outside the limits of copyright require the written consent of the respective author or creator. Downloads and copies of these pages are only permitted for private, non-commercial use. Insofar as the content is not created by the website operator, the property rights of third parties. In particular contents of third parties are marked as such. Should you nevertheless become aware of copyright infringement, we ask for a hint. Upon notification of violations, we will remove such content immediately.
This website including all texts, images, graphics and layout, as well as all multimedia works contained herein (including creative advertising services contained therein and explicit images or photos, for example, athletes) are subject to worldwide copyright protection (eg as a film-like plants, more scientific than representation or technical nature, or commonly referred to as "new type of work"). In illicit use, reproduction or disclosure of web pages or their contents, we are the responsible civil and prosecute. In addition to civil claims (eg injunction and damages) threaten in the Federal Republic in individual cases imprisonment (up to five years); Urherrechtsverstöße can also in other countries but in addition – are punished – often even much more clearly. We would also point out that in the future – are recognized uniformly throughout Europe legally urherrechtliche violations on the Internet – after the implementation of the EU Directive on the harmonization of certain aspects of copyright and related rights in the information society.